Ahmedabad USA EB-5 Expo
Date - 12/09/2019
Time - 1:30 pm - 5:30 pm
You are cordially invited to attend the USA EB-5 Expo taking place in Mumbai on September 12th from 1.30pm to 5.30pm. This expo will present information about immigration to America through investment for you and your family. Have all of your investment-based US immigration questions answered? You will get to meet well qualified US immigration attorneys who will give you personalized information on immigration options for you and your family. You will get information about multiple US-based investment opportunities which can help you and your family get Green Cards fast.
Registration is Free. You must register on Eventbrite and have your ticket to get into the event. Print it out or download it in your mobile phone in advance.
PROGRAM
What are the basics of USA Immigration? What are the main categories of immigrating to the USA – both for temporary visas and permanent Green Cards?
What is an EB5 investment opportunity?
What is US Congress (parliament) doing on US immigration law?
What is the effect of President Trump on US immigration so far? And what will it likely be in 2019?
How does the EB5 application process work?
What are the risks and rewards of EB5 investment?
Final Session:1-on-1 Questions and Answers
URGENT NEWS ON EB5: USA has officially increased the investment amount for EB5 from $500,000 to $900,000 effective on 21st of November, 2019. What does it mean for you and your family? If you want to do EB5 for yourself and your family you can do it for the lower amount of $500,000 if you file your application before 21st of November, 2019. Otherwise, if you want to wait beyond that date doing EB5 will cost you $900,000. You need to make a decision whether you want to do EB5 now. This event will give you all the information you need to go the EB5 route.
** This event is ONLY for individual investors and their family members who are interested in learning about the EB5 process. If you are attorneys, accountants, bankers or any other professionals who have high net worth individuals as clients, you are welcome to attend the event after 5 pm the same day. If you come earlier, you will be requested to leave and will be invited to return after 5 pm.
Testimonials
"The presentation shared by the Immigration attorney which comes all the pros and cons of EB-5 Investment" – A. G
"Basic knowledge about this program and risk factor involved in the program" – Anonymous
"The expo is very valuable and knowledgeable" – Anonymous
"Networking with various stakeholders is valuable, can include bankers like us to clarify on transaction processing" – S. D
"The expo has provided a good platform to the investors to get all information on EB5 program, regional centers, attorneys which will facilitate decision making to Invest. – Anonymous
Speakers with EB5 Expertise:
Blake Harrison – Immigration Attorney – Harrison Law Office
Having obtained an MBA and law degree, Blake Harrison has an extensive background in business and immigration law. Blake concentrates his practice in investment immigration and has extensive experience representing investors from around the world seeking permanent immigration status in the United States through the EB-5 Investor Visa Program. Having filed more than 250 EB-5 applications, Blake is well-versed in the nuances of qualifying for permanent residence under the Regional Center Investment Program. He has represented clients with a wide range of investment sources including home equity loans, investor-owned company loans, retained earnings from investor-owned companies, gifts, bonuses, and salary accumulation.
Niraj Sheth-Co Founder, LD Capital
Niraj Sheth is the Co-Founder of The Loan Depot Lending Company, Inc (now LD Capital), a Wall Street mortgage conduit. He served as President of The Loan Depot since its establishment in 1996 and previously was an independent consultant for various Wall Street firms in New York and Chicago.Mr. Sheth has an undergraduate degree in Computer Programming & Analysis and an Executive MBA in Finance. He enjoyed a successful career in computer programming as well as owning a chain of pharmacies in New York and various franchise hospitality entities in the United States prior to entering the finance industry in 1996. When he helped establish The Loan Depot, LLC he served as Chief Executive Officer and Executive Vice President of the same. He has been a member of the Mortgage Bankers Association since 2001 and in 2004 the company expanded operations to include government guaranteed lending products. Riding a wave of success in 2009 his company became a correspondent lender for Prudential Insurance (PMCC) and other Wall Street Firms. In 2014 he re-branded The Loan Depot to LD Capital and expanded operations once more to include Conventional, SBA 504, SBA 7A, CMBS, EB-5, and Leasing Lending Finance. LD Capital has trended up to incorporate growth since expanding. Now, with a corporate headquarters based in Dunwoody [Atlanta], Georgia, LD Capital has multiple offices in the United States and India. LD Capital Bridge To USA is a wholly-owned subsidiary of LD Capital of which Mr. Sheth is also the Chairman. In his career, Mr. Sheth has facilitated and structured over $4.3 Billion dollars in own Balance Sheet, SBA and CMBS deals. He is committed to providing the highest level of service and integrity to everyone.
Ady Wang, Executive Vice President.
Ady Wang has more than 15 years of industry experiences in corporate financing, private equity, and real estate financing. Since 2009, he has been involved in real estate project financing via conventional and non-conventional channels, such as EB-5 financing, and has successfully raised more than $250 million among 5 projects. Prior to that he served as an investment manager at AXA Private Equity Asia and managed $500 million portfolios of the secondary fund, co-investment fund, and buy-out fund. Education: BS/Business Administration, Nation Sun Yet-Sen University, TaiwanMBA/Corporate Finance, University of Southern California, USA
Naveen Trehan, ACA.Co-Founder and Chairman, Shepherd Health, LLC
Trehan is a graduate of The Institute of Chartered Accountants in England & Wales and spent nine years in public accounting at Arthur Andersen and Price Waterhouse before becoming an entrepreneur. As co-Founder, Chairman, and CFO of the Lucky Shepherd portfolio, he is responsible for providing guidance to the Board of Directors and working closely with the CEO to establish strategic capital partnerships.
A veteran of the healthcare industry, Trehan has provided both on and offshore services to numerous clients, building successful service businesses in the United States and abroad. Trehan founded healthcare management company Globerian (later MediConnect Global), growing it to 1,000 strong in the US and India. After exiting Globerian in 2010 he became an owner & Director of Pacific BPO, another healthcare management company which he helped grow to over 2,500 employees. Pacific BPO was acquired in late 2018, providing another successful exit to Trehan.
Other recent ventures include IFANglobal; a company is known for its advanced training and overseas placement programs for healthcare professionals, and Vidyanta Skills Institute, providing simulation-based skills training for Indian industries. Recognized as a pioneer and trendsetter in India, Trehan has been featured in the India Times, Times of India, The Business Times, Global Services Magazine and several other forums.
Shrikant Rangnekar -Vice President of ILW – The leading immigration law publisher in the United States
Founded in 1999, ILW is focused on immigration, with 25 books published and with over 700 events in over dozen countries on US immigration law. ILW is headquartered in New York City and has representatives in Taipei, Taiwan; Shanghai, China, and Mumbai, India.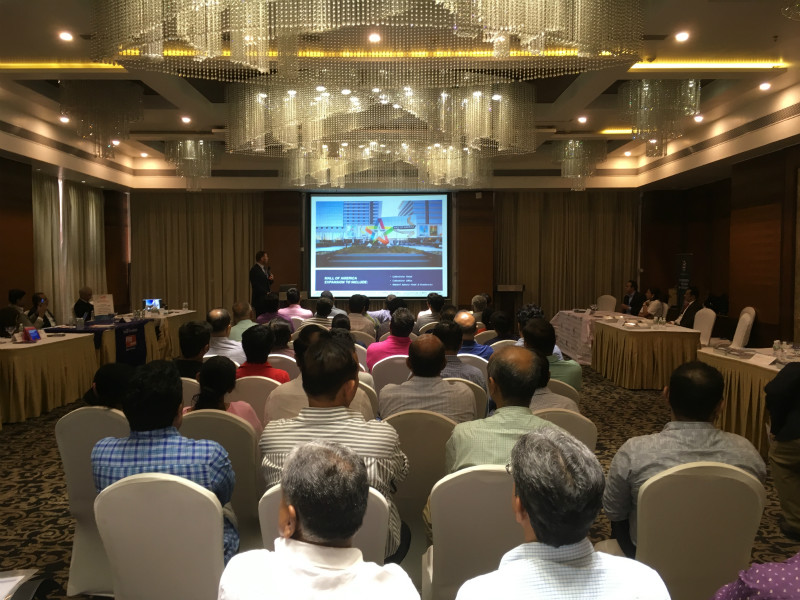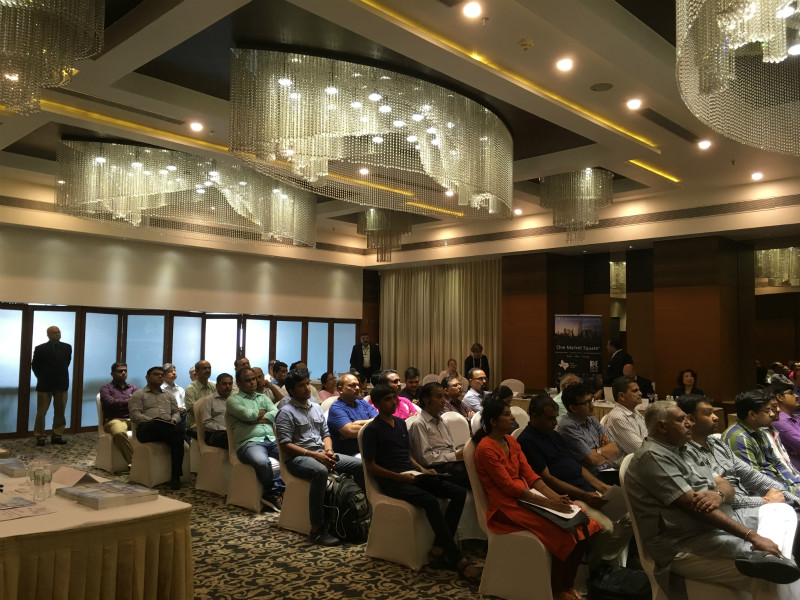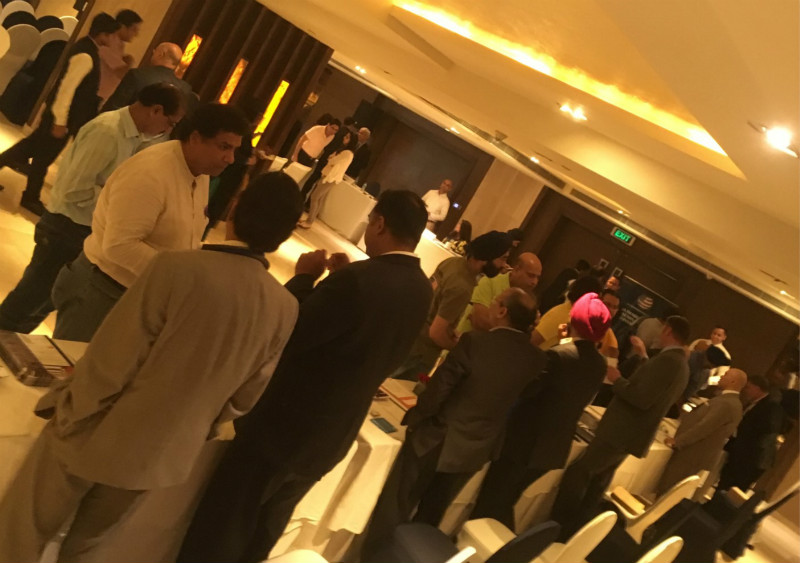 ILW at a Glance
Founded in 1999, ILW is focused on immigration. ILW has two divisions: law publishing and marketing services. Our offices are in mid-town Manhattan in New York City, USA. We have representatives on the ground in Taipei, Taiwan; Shanghai, China and Mumbai, India. ILW Publisher Sam Udani has been in the immigration field for 25 years.
ILW's flagship product for the last 17 years is Immigration Daily, an online newspaper sent out by email each working day to 35,000+ subscribers. During the last 12 months, Immigration Daily featured 1,500+ articles from 200+ immigration attorneys. Immigration subscribers include 10,000+ attorneys, paralegals, and corporate HR personnel, 10,000+ immigrants, hundreds of people in academia, think tanks and journalists, 1,000+ officials at US Department of Labor, US Department of State, US Department of Homeland Security, and other executive branch agencies, dozens of people in courts throughout the country, many members of Congress and their staff in both parties and both chambers on the Hill, 100+ officials in state governments across the country, and thousands of other people interested in US immigration law and policy. Immigration Daily has been quoted in published and unpublished opinions by federal courts.
ILW has provided Continuing Legal Education (CLE) credits for attorneys in many states. We have conducted over 600 CLE seminars and workshops to immigration attorneys during the last 16 years. ILW has provided immigration law CLE seminar content on Westlaw and law.com
ILW has published dozens of books on immigration law (most titles intended for lawyers) covering every major area of immigration law during the last 12 years. In addition, for many years ILW has distributed 7 immigration law titles from 3 other law publishers (American Lawyer Media, Juris Publishing, and Legal Research Bureau). ILW.COM has co-published a book with the Society of Human Resource Management. One of our books was in the Mandarin language.